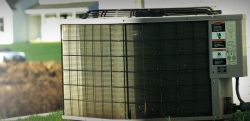 When you're searching the Web for home HVAC service, you'll be glad to find the team at Jimmy Gusky Heating & Air LLC. As one of the most reliable HVAC companies in the Rockville region, we have three decades of residential experience in everything from broken air conditioners to heat pump problems to new gas lines for water heaters. No matter what type of HVAC maintenance you're looking for, you can always count on our HVAC company to serve the best interests of your household. Contact us today for efficient, effective HVAC service!
While you can't control the weather outside, you can make sure the inside of your home stays comfortable in temperature and safe from dangerous gas leaks. The answer is Jimmy Gusky Heating & Air LLC, your HVAC contractor in and around Rockville. We're here to help with the whole range of your residential HVAC needs, including full-service repairs, replacements, and installs for:
Furnaces
Air conditioners
Boilers
Heat pumps
Humidifiers
Air ducts
Gas lines
And more!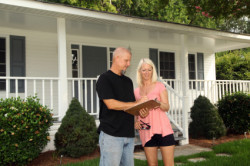 You never know when you'll require the expertise of a professional HVAC technician. But when that day comes, it's great to have Jimmy Gusky Heating & Air LLC on your contact list. Not only are we a BBB-accredited HVAC contractor with an A+ rating, but our HVAC company is also fully licensed, bonded, and insured for the total protection of your home. Why trust your HVAC service to anyone else? We're even available evenings and on Saturdays, as well as on emergency standby for all of your residential HVAC services, large or small!
Residential HVAC Contractor
As a family-owned business, Jimmy Gusky Heating & Air LLC understands the concerns of local homeowners in regard to HVAC repair and HVAC maintenance. Whether you're dealing with a complete loss of air conditioning or your heat pump is having cycling issues, we'll respond quickly to your call for residential HVAC service and take care of the problem correctly the first time around. In addition, we'll back up our HVAC repair and installation services with labor warranties ranging from 90 days to an entire year. Call us today for details and to schedule your appointment with a skilled HVAC technician.
Looking for an estimate on a new AC or heating system for your home? Simply call or e-mail Jimmy Gusky Heating & Air LLC at your convenience. We're happy to provide free estimates on installing energy-efficient heating and cooling systems for your residential spaces. When you're ready to upgrade, we're ready to help!