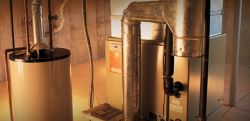 Often, we think of our heating and cooling systems as a stand-alone furnace or air conditioner. Yet it's the ductwork behind the system that carries a lot of the load by transporting the conditioned air to the rooms throughout your house or commercial space. At Jimmy Gusky Heating & Air LLC, we understand the essential role HVAC ductwork plays in the climate control of your home or business property. When you want to make the most of your air distribution flow, contact us for air duct services from newly installed ductwork to HVAC ductwork repairs. You can reach us over the phone or via e-mail, whatever is easiest for you!
Do you have some areas of your building that are always chilly, while others are overly warm? It could be a problem with your ductwork. Inspecting your existing HVAC ductwork is just one of many air duct services we offer at Jimmy Gusky Heating & Air LLC. With 30 years of experience under our belts, we're able to assist with a number of ductwork installation and improvement needs, including:
Examining your current ductwork
Checking for proper air distribution
Installing ductwork where necessary
Testing new ducts to eliminate leaks
And other air duct services!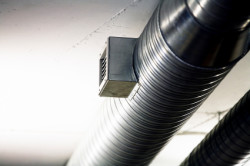 For ductwork old or new, you can't go wrong with Jimmy Gusky Heating & Air LLC in charge of your project. Our seasoned HVAC specialists are licensed, bonded, and insured, and we've been installing ductwork long enough to know how to get it right for optimum efficiency. Every property is different when it comes to duct installation and repairs. The good news is Jimmy Gusky Heating & Air LLC is the only ductwork contractor you need in the greater Rockville region!
Ductwork Installation & Repair
A poorly designed air duct installation can compromise even heating equipment and air conditioners with the industry's highest energy ratings. To make sure that doesn't happen in your home or business, schedule an on-site consultation with the HVAC ductwork pros from Jimmy Gusky Heating & Air LLC. If you need ductwork repairs, we can troubleshoot your system and make any necessary modifications to achieve appropriate flow and adequately sealed air ducts. If it's ductwork installation you need, we can start from square one, mapping out and securing air ducts to lock out drafts and ensure uniform flow balance.
Remember…the efficiency of your property's AC and heating systems is only as good as your duct installation. Let us make yours the best it can be!