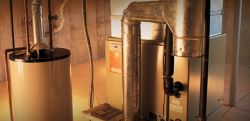 Is your gas furnace giving you trouble? Before another frigid day comes along, put in a call to Jimmy Gusky Heating & Air LLC. Our HVAC professionals offer complete expertise in gas furnace repair, so you know we'll have the answers to any problems affecting your unit. We also carry out our furnace repairs in a safe, timely manner, allowing no room for rookie mistakes that could lead to gas leaks or other dangers. Don't get caught in the cold because of poor furnace repair service. Call us today in the Rockville area for your routine or emergency furnace repair!
Quality maintenance is the key to keeping your home or business heating system working well long into the future. Instead of putting off your furnace repair service for another day, contact Jimmy Gusky Heating & Air LLC right away. Our experienced professionals will waste no time fitting you into our schedule for your gas furnace repairs. Whether you need Bryant furnace repair, Trane furnace repair, or furnace repair service for another popular brand, you can't go wrong with our knowledgeable technicians taking on the job.
As specialists in gas furnace repair, we can assist with all sorts of system malfunctions, including:
Lack of heat
Unusual noises
Cycling issues
Inability to start
Pilot light problems
Thermostat defects
And more!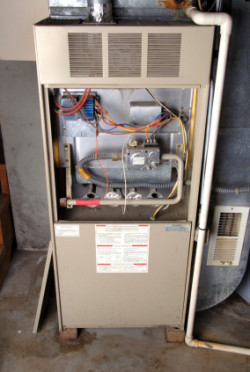 The sooner you call Jimmy Gusky Heating & Air LLC, the sooner we can troubleshoot your unit and conduct the appropriate furnace repair service. Being proactive about your gas furnace repair is an effective way to stop small furnace repairs from becoming larger and more costly. One short phone call today to arrange furnace repair service could save you a great deal of money and frustration later on.
Full-Service Furnace Replacement
When the day does come to retire your aging furnace, the team at Jimmy Gusky Heating & Air LLC will be right here to help you decide on the model and size of unit for your furnace replacement. With an investment this big, you want to make certain your new furnace has the capacity and features you need for your residence or commercial property. No one knows more about proper furnace replacement and the going cost to replace furnace equipment than our home furnace repair pros. We offer a wealth of wisdom in regard to furnace repairs and installations, including three decades of firsthand experience. Make your money go farther with our top-notch furnace replacement services.
Wondering what you can expect to pay for the cost to replace a furnace system? Just ask! At Jimmy Gusky Heating & Air LLC, we provide free estimates for all of our furnace replacement customers, residential or commercial. What's more, we offer one-year labor warranties for major furnace repairs and installation, and 90-day labor warranties on smaller furnace repairs. You're always protected when you come to us for gas furnace repair or installation service. Give us a call now!