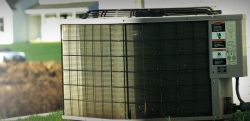 If you're struggling to adjust your indoor climate thanks to a temperamental heat pump, give Jimmy Gusky Heating & Air LLC a call. We can help put your heat pump problems behind you, so you can once again set your surroundings to the ideal temperature and continue to save on your energy expenses. Warm or cool, residential or commercial, our heat pump repair technicians are here for you. Reach us today for heat pump service in and around Rockville!
In order to transfer heat effectively and keep your energy costs down, it's vital to respond to heat pump problems at the first sign of trouble. Isn't it nice to know that Jimmy Gusky Heating & Air LLC is available after hours and on weekends for timely attention to your heat pump repairs? Take the opportunity now to enlist our HVAC team for your heat pump repair service. We can repair heat pump issues of all sorts and sizes, including:
No heat production
Cycling abnormalities
Excessive noise
Temperature instability
Non-stop blowing
Faulty ignitions
And more!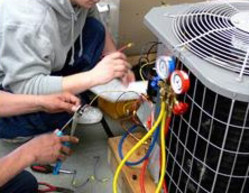 With Jimmy Gusky Heating & Air LLC on your side, you'll never have to worry about half-baked solutions to your heat pump repair matters. We take the time to think the problem through from beginning to end, providing you with superb workmanship to make your heat pump repair service last. Plus, we go the extra step by giving you a one-year warranty on major heat pump repairs or a 90-day warranty on minor ones. You deserve nothing less for the comfort of your Rockville-area home or business. Get in touch with our heat pump repair professionals today!
Reliable Heat Pump Installation
If you're looking to improve energy efficiency with heat pumps installation, then that's all the more reason to call Jimmy Gusky Heating & Air LLC. Besides lending our talents to your heat pump repair services, we're also happy to help with your heat pump install job. Whether this is your first heat pump installation or you're replacing an existing unit that's seen better days, our HVAC company is a great place to start. We cover all the bases from heat pump repairs to installing heat pump systems in both homes and commercial settings.
Get in on the considerable energy savings available from today's efficient heat pumps. Make a date with our heat pump service pros!